​​​​​​​
Touch screen interactivity for use in ASSA ABLOY's Campus Solutions section of the Innovation Showroom. A visual aid for the tour guides to use when explaining ASSA ABLOY's goals to clients. All assets were created by me.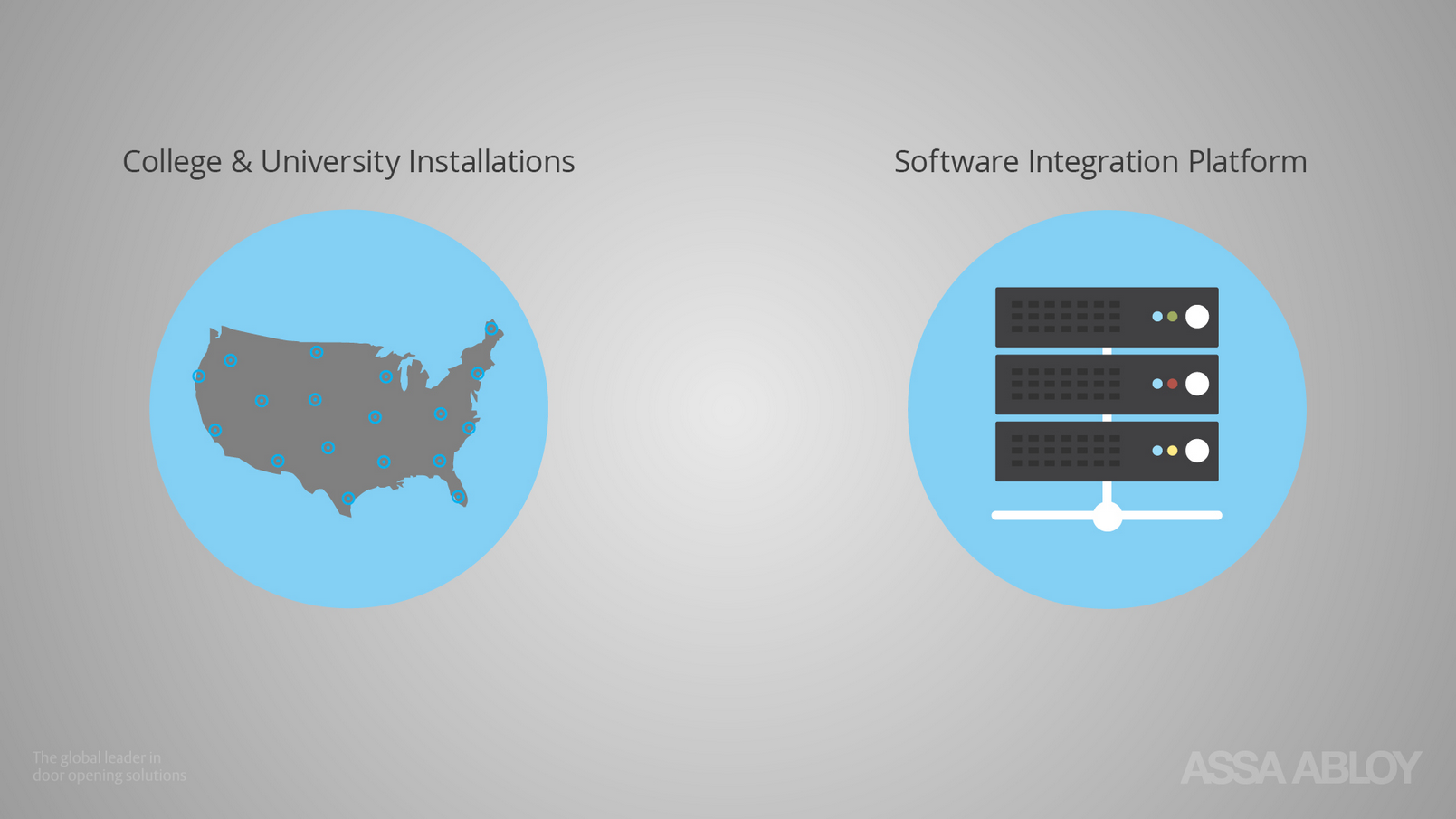 Home screen. The user can select to view a Campus Solutions map, or a video explaining a technology in use on campuses.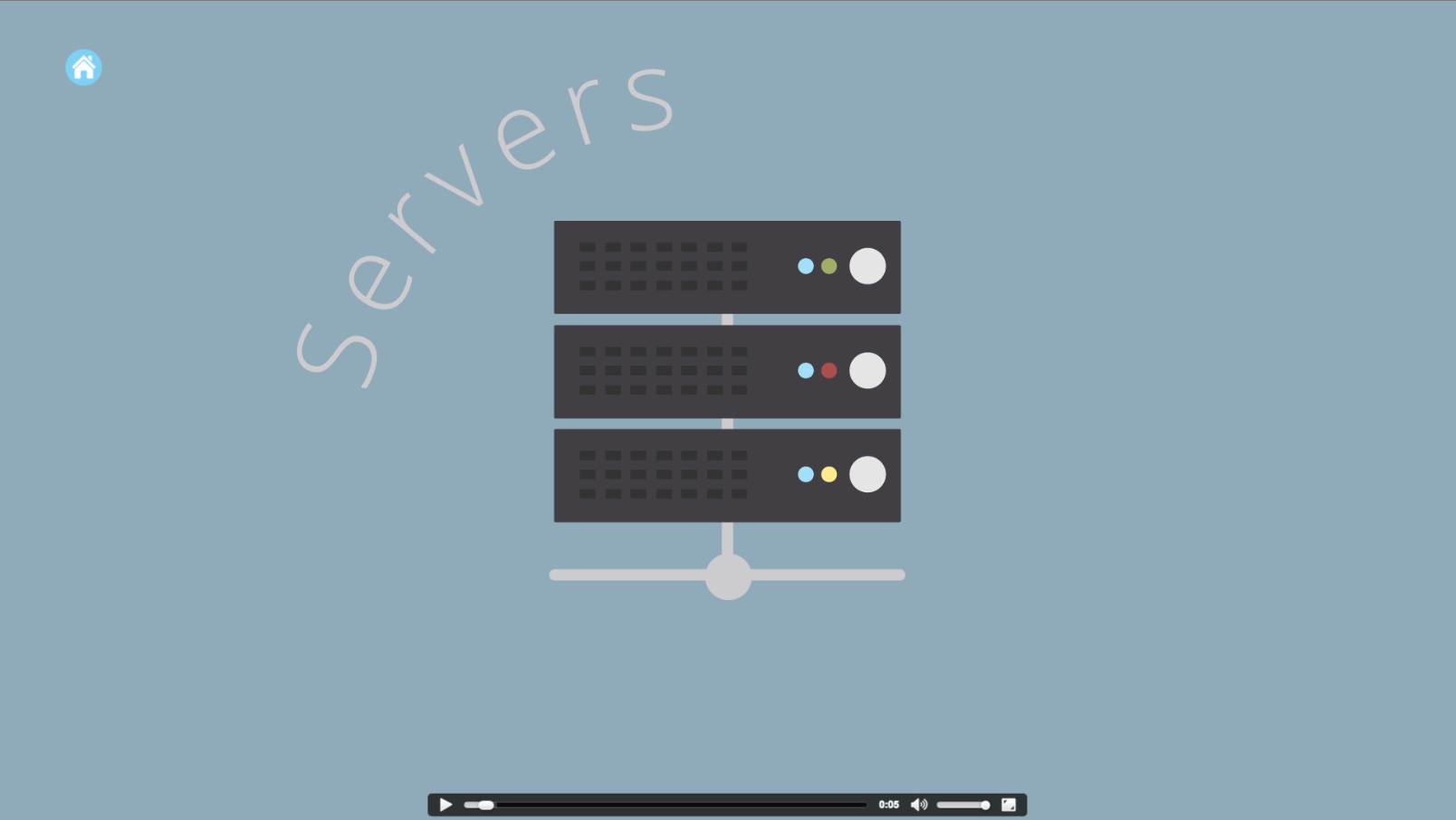 Video highlighting one of our technologies in use on campuses. The video can be watched through the live link above or here.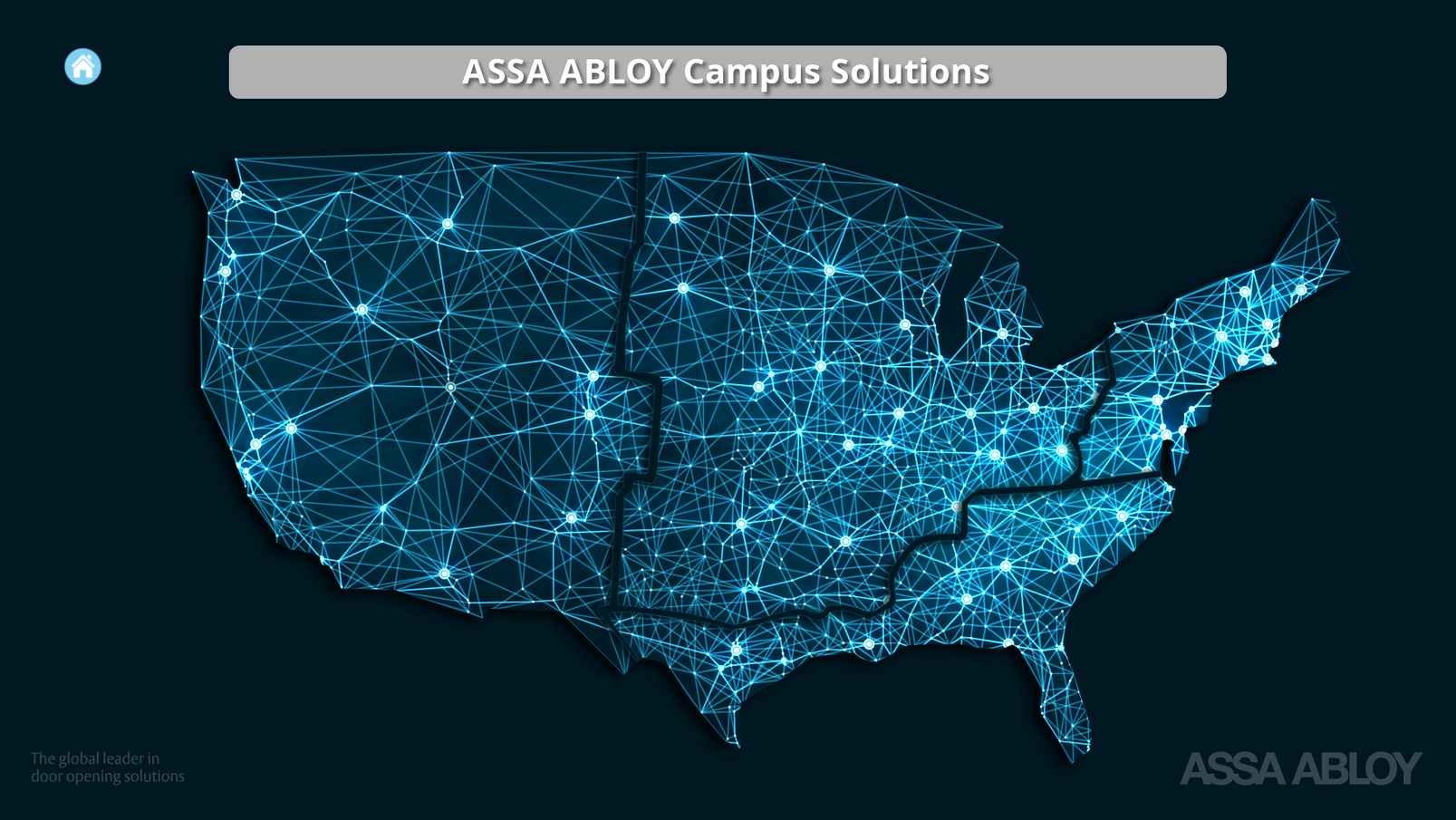 Campus Solutions screen. When the user touches the screen in a certain region, campuses associated with our products show up.